CoreLogic Activists Boost Bid to $66 Share
Monday, September 14, 2020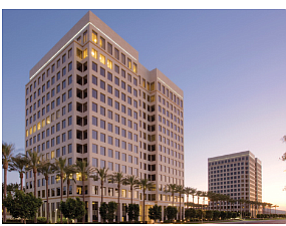 CoreLogic Inc.(NYSE: CLGX), an Irvine based provider of real estate and insurance data, said activist investors have increased their unsolicited bid to $66 from $65.
CoreLogic said its Board of Directors will "carefully review" the revised proposal from Senator Investment Group LP and Cannae Holdings Inc.  
"As a gesture of good faith to hopefully get us all back on the right track, today we are increasing our proposal by $1.00 to $66.00 per share in cash," Richard Massey, investment company Cannae's chief executive officer, and Quentin Koffey, a partner at hedge fund Senator, wrote to the board in a letter filed with regulators.
The letter also indicated it may further raise its offer if the company opens its books to the hedge funds.
Shares rose 1.4% to $67.50, an indication of where investors believe the offer may rise to. The company has a $5.5 billion market cap.
The board on July 7 unanimously rejected the unsolicited $65 proposal, saying it undervalued the company.
The company has scheduled a shareholder meeting for Nov. 17 to vote on the proposed takeover of the company led by Bill Foley, who was a well known business executive in Orange County during the 1990s.