OC LEADER BOARD
HOW'S YOUR MENTAL HEALTH, ORANGE COUNTY?
Wednesday, October 28, 2020
Share this article: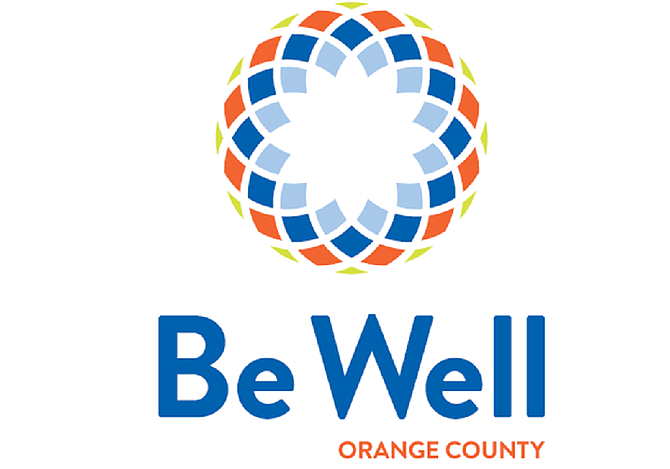 It's unlikely that you have ever seen this question in the headline asked before, at least not in a forum like the Orange County Business Journal.
Yet, this simple question has significant meaning and profound implications for the health and well-being of our business community. Especially now during a pandemic and a time of social and economic upheaval. Our personal and collective mental health is a subject we rarely discuss.
Until now.
About 20% of people living in Orange County will experience a mental health disorder in any given year, according to a 2018 national survey by the Substance Abuse and Mental Health Services Administration.  
The fact that about 600,000 people in Orange County are affected annually isn't well known by the public.
The major causes of mental illness are depression, anxiety and psychotic illnesses such as bipolar disorders and schizophrenia, according to the California Hospital Association in a 2019 study.
Mental illness is the most prevalent medical condition in our community.
We must ask: What are we doing about it?
Our results to date have not been stellar.
The incidence of mental illness has increased 8% over the past three years and suicide has increased by a shocking 36% over the past two decades.
We need to fight mental illness like we fight cancer, heart disease and poor prenatal care.
We want to get mental illness out of the shadows and on to our agenda for better personal and community health.
Unpacking Mental Health
The World Health Organization defines Mental Health as follows:
Mental health is a state of well-being in which every individual realizes his or her own potential, can cope with the normal stresses of life, can work productively and fruitfully, and is able to make a contribution to her or his community.
As we unpack this definition, we can appreciate the many conditions and circumstances that effect how a person and a community "can cope with the normal stresses of life."
Many of these are essential elements of the human condition that shape us and make us who we are: family, friends, education, employment, finances, living conditions, worship, and recreation are all seen as goals and aspirations that allow us to "live and work productively."
These conditions also shape our community and the culture by which we live together, and thus are "able to make a contribution to her or his community."
This is the "Orange County Experience," or at least how we see it.
There are less-than-ideal conditions and circumstances that can impair our personal and shared experiences, and thus our mental health. Some of these are minor or temporary and can be easily overcome.
Many are not. It is these serious, impactful problems that require our full awareness and attention.
As such, mental health and its effects on employees in our companies will be the subject of a series of Leader Boards in the coming year.
Let's begin by looking at the major conditions affecting our personal and collective mental health.
The Access Issue
We have an access problem.
Orange County lacks the necessary psychiatrists, therapists and formal care units to serve the more than half-a-million OC residents who need and deserve it.
In addition, fragmented services and support systems make connecting to care difficult, often during an already disorienting time. The result is the inappropriate use of hospital emergency departments, a location not designed for this purpose. Or worse, no care at all.
In 2018, 50,000 ER visits occurred in OC hospitals for primary mental illness.
Experts agree this is the wrong place for care of these patients. Local authorities tell us that 40% of persons held in OC jails are due to "crimes" related to mental illness. The lack of access to more appropriate places of care may be the primary reason for the trauma and cost of incarceration of these individuals.
We need a better system of access and care for mental illness. We need early identification, prevention, effective intervention, and appropriate sites of care for this most prevalent of health disorders.
Substance Use Disorders (SUDs)
The use and overuse of drugs and alcohol in our society needs no introduction.
Whether prescribed or illicit, the effect of substance abuse has the promise to cause incalculable suffering in our world.
SUDs both feed and are fed by mental health challenges and cause enormous effect on our collective health and wellbeing.
Today, OC has a disorganized and disconnected system of sober living homes, intensive outpatient programs and private counselors that lack coordination or focus on community health.
Be Well OC is specifically targeting SUDs by building technology-supported navigation systems that organize locations and providers.
Only together, as a community unified in common purpose, will we break the cycle of addiction and decline that plagues those afflicted and our community.
Social Determinants of Health (SDOH)
SDOH are the conditions in which people are born, grow, live, work and age that play a large role in determining mental health and overall wellbeing.
Employment, income, housing, access to healthy food, cultural identity, language barriers, transportation, access to healthcare, early childhood support, and social/leisure opportunities are among the most impactful.
The direct correlation between mental health and SDOH is unquestioned.
We must address homelessness, food insecurity, poverty and prejudice if our optimal mental health will ever have a chance.
A Public-Private Deal
No one organization, or even sector, can solve the pervasive challenge of mental health and substance use disorders alone. In Orange County, there are exceptional services, but they function in silos.
Be Well OC is a partnership that includes public, private, academic, faith-based and other entities to create a community-wide coordinated ecosystem to support best in class care for every resident of OC.
Over 200 community organizations are participating in the Be Well OC movement.
Our vision is for Be Well OC to set a high standard to lead the nation in optimal mental health and wellness.
Be Well is set to open a new $40 million, 60,000-square-foot, state-of-the-art facility in January that will offer best-in-class mental health and substance use disorder treatment programs available to all residents, regardless of payer. Service elements will include triage, psychiatric intake and referral, withdrawal management and an integrated support center.
We invite you to read about Be Well OC at our web site www.bewelloc.org and hope that you will support the effort.
Editor's Note: Richard Afable, M.D., who was CEO of Hoag Hospital and St. Joseph Hoag Health from 2005 to 2017, is board chairman of Be Well OC and Marshall Moncrief is CEO of Be Well OC.