Digital Sales Pop at Chipotle
Thursday, October 22, 2020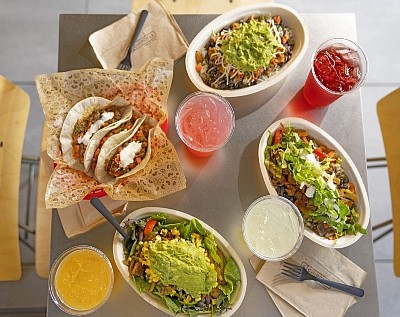 Digital sales at Chipotle Mexican Grill Inc. (NYSE: CMG) continued to be a bright spot for the business in the third quarter as its customers continued to rely on delivery and ordering ahead via the channel.

The Newport Beach-based company said digital increased 202.5% for the three months through Sept. 30 compared with the year-ago period to total $776.4 million. The segment accounted for 48.8% of the company's sales in the quarter.
Expanding the Chipotle footprint also continued in the quarter with 44 locations opened, more than half of which included the company's version of a drive-thru, dubbed the Chipotlane. The chain currently totals 2,710 restaurants.
Chipotle's overall revenue for the quarter totaled $1.6 billion. That's up 14.1% from a year earlier and about in line with consensus estimates.
Net income totaled $80.2 million, down from $98.6 million in the year-ago period. Analysts on average expected earnings of $96.7 million.
The earnings miss and no guidance sent Chipotle shares down 5.1% to $1,361.58 in after-hours trading Wednesday. The restaurant operator had a market cap of $38 billion.