Roth SPAC Forming $1.2B Recycling Biz
FINANCE: TAKING OHIO FIRM PUBLIC
Monday, November 30, 2020
Share this article: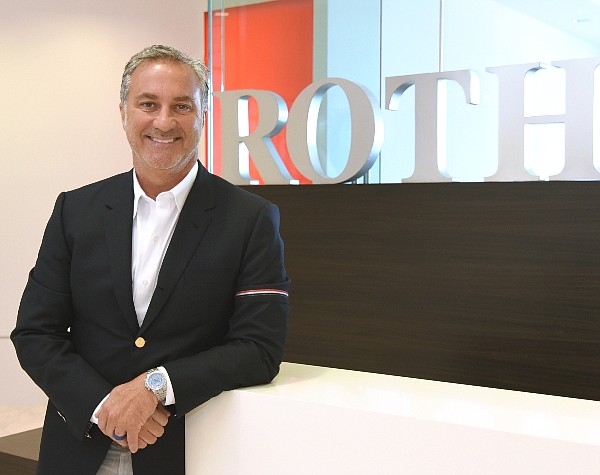 Roth CH Acquisition I Co. (Nasdaq: ROCH), a special purpose acquisition company backed by Newport Beach's Roth Capital Partners, said it will bring public a plastic recycling company that's projected to be worth $1.2 billion.
Roth CH plans to turn its publicly traded SPAC into PureCycle Technologies LLC, which will be listed on Nasdaq under the ticker PCT.
The new company projects that its revenue will begin in 2022 and reach $2.3 billion annually by 2027, according to an investor presentation.
"We believe PureCycle's technology will be transformative in plastic recycling and help companies meet their sustainability goals," Roth CH Chief Executive Byron Roth said in a statement. "We searched for a business combination that would not only be a compelling growth company but could also benefit from the relationships and experience of our two growth investment banks."
Roth CH Acquisition I Co. is a blank check company that went public in May, raising $76.5 million. Parent Roth Capital is the biggest Orange County-based investment banker, having raised more than $60 billion for small-cap companies and completing more than 350 mergers and acquisitions.
The other investment bank involved is Craig-Hallum Capital Groups LLC, an employee owned firm based in Minneapolis.
The Deal
Under the terms of this deal, the transaction will be funded by an issuance of $835 million of new common stock of Roth CH to holders of PureCycle and the $76.5 million of funds from the Roth CH trust account.
Simultaneously, Roth is also raising $250 million for PureCycle in a private investment in public entity structure (PIPE).
Once the reverse merger is completed, existing PureCycle investors will own 71% of the public company, followed by a 21% stake for the new PIPE investors, 6.5% for the investors in the SPAC IPO and 1.8% for Roth CH's management team.
"This transaction represents a key milestone in PureCycle's mission to transform polypropylene into a recyclable and sustainable product," PureCycle CEO Mike Otworth said.
While the equity value is estimated at $1.2 billion, the enterprise value is $826 million. Roth CH traded around $12 and a $120 million market cap at press time.
SPAC Attack
SPACs are publicly traded shell companies that typically seek investments in one or more businesses interested in going public. A SPAC's stock typically is priced at $10 a share when it goes public, and its management team usually has a two-year period to find a suitable reverse merger candidate. Any deal they strike requires investor approval before a merger is finalized.
The use of SPACs has gone up dramatically over the past two years; a pair of Irvine firms, Allied Esports Entertainment (Nasdaq: AESE) and Advantage Solutions Inc. (Nasdaq: ADV) have been taken public via out-of-town SPACs similar in structure to the Roth-backed entity. Those firms retained their Orange County headquarters after the merger was complete. PureCycle is expected to remain based in its hometown of Ironton, Ohio.
Companies that go public via SPACs often tout very optimistic growth expectations—a practice that is constrained in the traditional initial public offering process, according to the Wall Street Journal.
Hence, SPAC-backed startups can make rosy projections about future results with less risk of facing lawsuits than they would if disclosing those figures in a traditional IPO, the paper said.
P&G Backed
According to an investor presentation, PureCycle projects it will be EBITDA profitable by 2023 and by 2027, will have an EBITDA profit of $1.38 billion, which the company said is a 59% adjusted profit margin on sales of $2.3 billion.
PureCycle has received strategic investments from notable firms like Procter & Gamble Corp., Miliken & Co., BMW i Ventures and L'Oréal.
PureCycle's management has a deep background in the investment world. Otworth has founded and capitalized startups including Innventure, a venture capital fund to help multinational companies find investment opportunities.
Chief Financial Officer Michael Dee was a long-time managing director in investment banking at Morgan Stanley and was a senior managing director at Temasek Holdings, the sovereign investment company of Singapore.
The Product
Polypropylene resin is used in a variety of products—from automobiles to electronics to packaging.
Of the approximately 170 billion pounds of polypropylene waste produced annually, less than 1% is recycled today with the remainder largely ending up in landfills and the ocean, the company said.
PureCycle holds a global license from P&G, which developed the process, to commercialize a patented solvent-based purification recycling technology for restoring waste polypropylene into virgin-like resin.
The company said this process is both more cost-efficient and environmentally sustainable than the traditional manufacturing process of producing virgin polypropylene, utilizing approximately 75% less energy.
"Our recycling process produces virgin-like resin that we believe is suitable for high-value, food-grade consumer products, and we believe we are well-positioned to meet the consumer demand for recycled content as well as global sustainability mandates," Otworth said.
Large multinational companies "have already signed attractive long-term offtake agreements with PureCycle," the company's presentation said. Among its customers are L'Oreal and P&G.
After the deal closes in the first quarter, PureCycle will have $667 million in cash, which it will use for startup costs and to help build up to six more factories. The company in October completed a $250 million bond raise to begin construction on the second phase of its first industrial plant, located in Ironton, Ohio, where its headquarters are based.
PureCycle intends to build new recycling production facilities globally, with the goal of having 30 commercial lines operational by 2030 and 50 by 2035.

PureCycle plans to produce more than 1.2 billion pounds of annual recycled polypropylene to the market within five years.
Roth Capital Partners, Craig-Hallum Capital Group and Oppenheimer & Co. are placement agents for the PIPE transaction. Perella Weinberg Partners and Oppenheimer & Co. are financial advisors to PureCycle. Jones Day is legal advisor to PureCycle and Loeb & Loeb is legal advisor to Roth CH.