Kura Sushi Taps Former Drybar Exec for CFO
Monday, November 30, 2020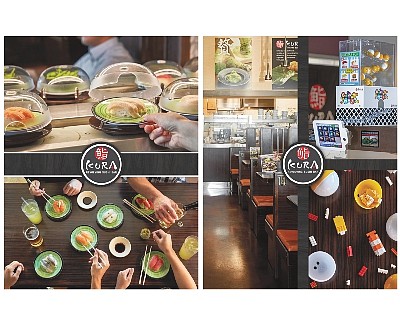 Irvine-based Kura Sushi USA Inc. (Nasdaq: KRUS) named Steven Benrubi chief financial officer.
Benrubi's official start date is Tuesday. He replaces Koji Shinohara who the company said is leaving for other opportunities.
Benrubi comes to the restaurant operator after having served as CFO of Irvine-based Drybar Holdings LLC, where he helped with the $255million sale of the brand's products division to Helen of Troy Ltd. (Nasdaq:HELE) earlier this year. He served in an interim CFO role for the Drybar Products business following the sale's close.
The new Kura Sushi CFO, prior to Drybar, was executive vice president and CFO of teen retailer The Wet Seal Inc., which was previously based out of Foothill Ranch. He also has restaurant experience having worked with Carl's Jr. and Hardee's parent CKE Restaurants Inc. and Domino's Pizza Inc.
Shares of Kura Sushi closed down 2.5% to $16.47 Monday. The company had a recent market cap of $137 million.