COVID-19 Hospitalizations in OC Continue to Rise
Tuesday, November 24, 2020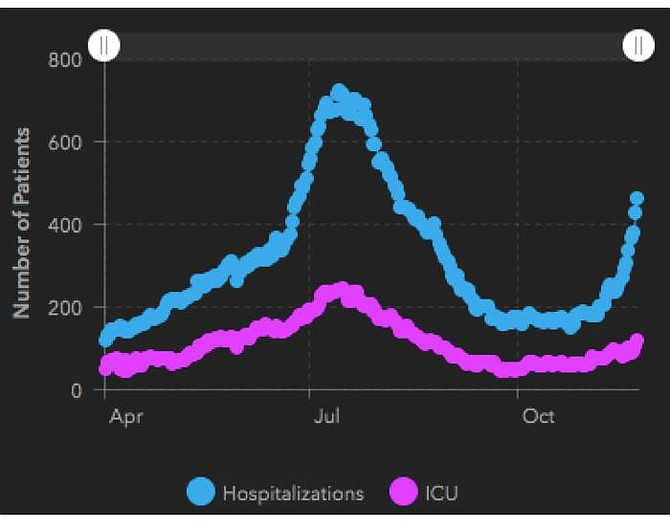 Orange County saw a nearly 53% jump in coronavirus hospitalizations in the past week as the county approaches the holiday weekend.
There are currently 463 hospitalized COVID-19 patients, the highest level seen since mid-July.
ICU patients are up 25% in the past week to 100, with 116 patients currently in the ICU.
About 28% of ICU beds and 66% of ventilators are available across 31 hospitals countywide.
Orange County saw a record high of 722 hospitalized and 245 ICU coronavirus patients in mid-July, though health officials warn a looming surge could bring even higher figures as the county heads into flu season and large holiday gatherings accelerate transmission rates.
Go here for more updates on how OC companies are responding to coronavirus.