Chipotle to Open its Version of the Ghost Kitchen
Wednesday, November 11, 2020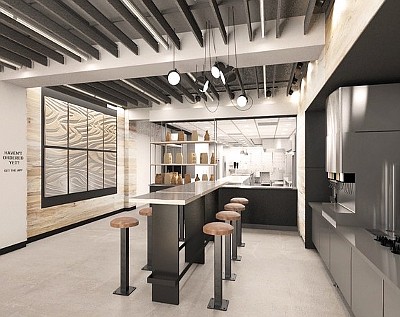 Newport Beach-based Chipotle Mexican Grill Inc. (NYSE: CMG) plans to open its take on the ghost kitchen concept as the chain aims to build on the momentum around its digital business.
The first Chipotle Digital Kitchen will offer pick-up and delivery service. It will be located in Highland Falls, NY and officially opens Saturday.
Plans call for the digital kitchen model to eventually be rolled out to other markets where a full-size restaurant isn't feasible.
Chief Technology Officer Curt Garner pointed out the chain's digital sales tripled last quarter compared to the year-ago period and the Digital Kitchen builds on that business.
Chipotle, at the same time, also revealed a 22,000-square-foot test kitchen in Irvine called the Cultivate Center. The outpost, outside of testing new recipes, includes a development lab where prototypes for restaurant design are created, conference rooms for board meetings or consumer research gatherings, production studio for commercials and training space.
Chipotle shares were trading up 3.1% to $1,281.04 in midday trading Wednesday. The restaurant operator had a recent market cap of $36 billion.