VIZIO CEO
OC 50: William Wang
Monday, May 25, 2020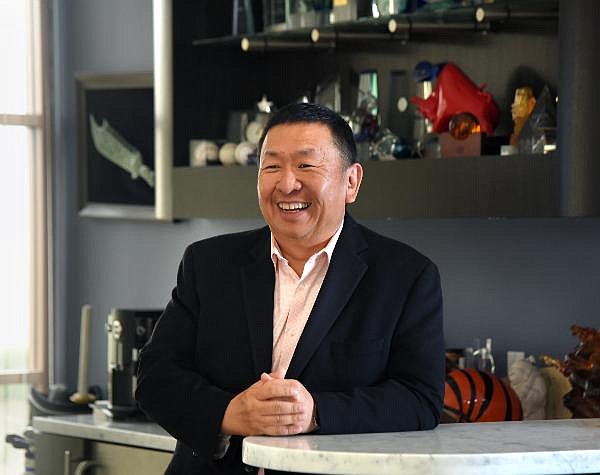 WILLIAM WANG
Founder, Chief Executive
Vizio Inc.
Irvine
Born in Taipei, Taiwan
Age: 56
Lives in Newport Beach
DAY JOB: Runs TV titan that battles Samsung for top U.S. market share, leader in 4K ultra-HD TVs. Top sound bar seller. No. 1 American TV brand, and among top private OC-based companies. Moved Vizio into national spotlight with big endorsement deals, sports sponsorships. Expanded offerings into speakers, sound bars, tablets, home theater systems. Employs about 450, 200 of them at Spectrum headquarters. Growing role as media company, offering streaming services, targeted advertising to users. Provides technology behind new consortium of media companies looking to provide TV viewers with targeted ads, called Project OAR.
MAKING A DIFFERENCE: Added the official U.S. Government app, Slow the Spread (coronavirus.gov) to its SmartCast platform, in an effort to inform users of its TVs about how to help slow the spread of COVID-19. Among most used new apps, Wang says, who notes users have ramped up use of streaming and entertainment services like Hulu, Prime Video, YouTube and Netflix during the quarantine.
NOTABLE: Vizio sales seeing huge pickup in demand during lockdown. When stimulus checks arrived to U.S. consumers during the April 15 week, Vizio sales reached "Black Friday levels," according to Wang. Company saw 250,000 units sold in a week nationwide. Smart TV sales year-to-date continue to climb: "We are up 30% year over year, and [have] 3x the industry growth rate."
QUOTABLE: In terms of sales, Wang tells the Business Journal that the stimulus check program was "like Christmas for us, in April." Recent WSJ article quoted Mike O'Donnell, head of Vizio's platforms business, who said: "We're not just seeing more time spent with streaming and TV, which we expect to continue to go up, but we're also seeing more time spent on search and discovery. With no sports and growing news fatigue, people are starting to search for more content to watch."
FAST FACT: Among survivors of 2000 Singapore Airlines crash that killed about half of passengers.