Genesis Gets Digital With G80 Unveil
Thursday, March 26, 2020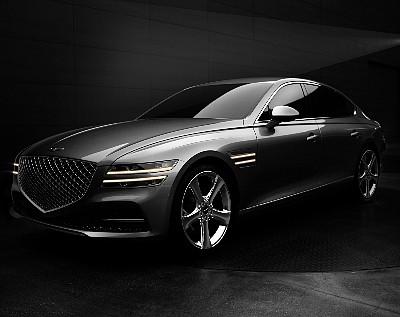 Luxury carmaker Genesis, with U.S. headquarters in Fountain Valley, is expected to take to YouTube for the global debut of its refreshed G80 sedan.
The Sunday world premiere includes presentations from the company's head of design and research-and-development divisions.
Genesis Motor America this week said it was expanding a program aimed at consumers who lose their jobs as a result of the coronavirus' impact on businesses.
The Genesis Cares Job Loss Protection program lets Genesis owners defer vehicle payments by 30 days as many as three times. The program is good for consumers who bought or leased their vehicle through Genesis Finance prior to March 14.
The moves come as automotive trade shows, like other business-to-business events, have been postponed or cancelled in light of the COVID-19 outbreak.
Hyundai Motor America Inc. of Fountain Valley earlier this month also made use of its website and social media channels, broadcasting its West Hollywood launch event for the 2021 Elantra and Elantra Hybrid.