Hyundai Idles Alabama Plant
Thursday, March 19, 2020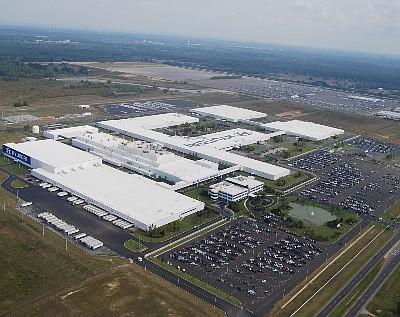 Hyundai Motor Co. placed a temporary halt on production at its manufacturing plant in Montgomery, Ala., after one of its employees tested positive for COVID-19.
Hyundai Motor Manufacturing Alabama is the manufacturing arm of Seoul-based Hyundai Motor Co. The company has U.S. headquarters in Fountain Valley.
Hyundai Motor America Inc. has rolled out a number of measures in response to the global pandemic, including having most employees work from home, ceasing travel outside of North America, rolling out its Assurance Job Loss Protection program for consumers, closing its facilities to visitors, ramping up sanitation measures at headquarters and switching the recent global unveil of its 2021 Elantra to a livestream.
Last week Irvine-based Mazda North American Operations President Jeff Guyton sent a letter to employees outlining the automaker's safety measures, including a stop on travel, no visitors to company offices or facilities and advising most employees work from home through the rest of the month.
Go here for more updates on how OC companies are responding to coronavirus.