South Coast Plaza Store Employee Tests Positive For Coronavirus
Monday, March 16, 2020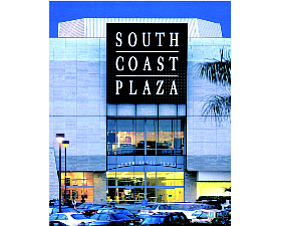 Impacts of COVID-19 have put a halt on business at Orange County's largest shopping center after a store employee tested positive for COVID-19.
The identity of the store and employee were not disclosed to shopping center tenants, who received the news in a memo sent Monday.
South Coast Plaza spokeswoman Debra Gunn Downing said in a statement to the Business Journal the store was shuttered after the employee's test results. Additionally, the positive result was not the reason for the center's closure, she added, saying instead "it reinforced the need for us to take action."
"South Coast Plaza has elected to temporarily close given the state of the COVID-19 pandemic," she said. "Our understanding that closures of public gathering places in Orange County are important for a chance to meaningfully stem this pandemic is the reason we took this action."
South Coast Plaza is to remain open through 7 p.m. Monday and will not reopen until March 31.
The news comes as individual retailers begin announcing closures late last week and throughout the weekend, including Anthropologie, Free People, Stance and Vans, in addition to several restaurant operators.