January Unemployment Jumps to 2.9%
Friday, March 13, 2020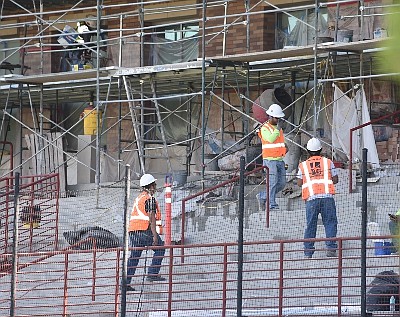 Orange County's unadjusted unemployment rate jumped to 2.9% in January from a revised 2.4% in December and below the year-ago estimate of 3.3%, according to the state Employment Development Department.
California's unemployment rate was 4.3% and the U.S.'s was 4%. The most recent numbers for the county, state and U.S. aren't seasonally adjusted. OC's lowest-ever unemployment rate was 2.2% in December 1999.
The data precedes and therefore doesn't reflect the economic impact of the spread of the coronavirus in California.
OC nonfarm employment decreased by 27,500 jobs to 1.7 million. Ten of its 11 sectors reported declines while one was unchanged.
The biggest decrease was 9,600 jobs in the professional and business services, led by a cutback in administrative and support services.
The next biggest decline was 7,300 jobs in trade, transportation and utilities, led by payroll declines in retail trade, which was down 7,200 jobs following the holiday season. Leisure and hospitality declined by 3,500 payroll jobs, led by a 3,100 job drop in accommodation and food services.
About 17.6 million people worked in California outside of agriculture in January, up about 21,400 from December and an increase of 320,000 from a year earlier.
Statewide, six of 11 industry sectors added jobs month-over-month, led by educational and health services, up 7,900 and leisure and hospitality, up 7,800. The biggest decline was professional and business services, down 3,300 jobs. All 11 state sectors reported year over year gains.
People receiving unemployment benefits rose to 339,026 in January, up from 327,751 in December. The January number last year was 376,402.