December Sales Slump Hits Tilly's Q4
Thursday, March 12, 2020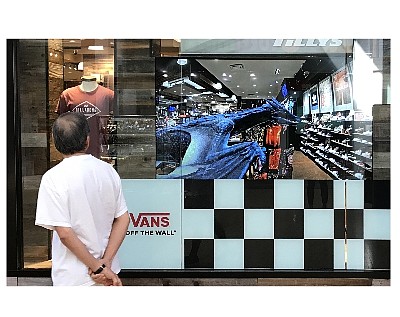 Declines in store traffic and same-store sales in December led to disappointing results in retailer Tilly's Inc.'s fourth quarter.
The drop—described as "deeper than expected" by Tilly's President and CEO Ed Thomas—were seen by the Irvine retailer in the second and third weeks of December, the company reported Thursday. The slowdown caused same-store sales, across the brick-and-mortar and online channels, to fall 2% during the company's fourth quarter ended Feb. 1. That compared to a 6.4% increase in the year-ago period and reflected the first negative quarter of comparable sales for Tilly's in more than three-and-a-half years.
The metric has so far turned positive in the current quarter. However, the company held off on providing first-quarter guidance, citing the unknown impacts of the coronavirus.
The update came with Tilly's full fourth-quarter results.
Net sales for the retailer rose 1.1% from a year earlier to $172.5 million, about in line with analyst estimates.
Net income for the same period totaled $6.3 million, down from the $8.7 million the company reported in the year-ago period but beating consensus estimates of $5.7 million.
Tilly's shares (NYSE:TLYS) closed down 7% Thursday for a market capitalization of $129 million.