Del Taco Reports Strides In 'Challenging' 2019
Wednesday, March 11, 2020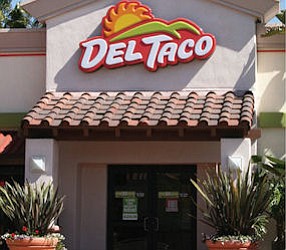 Del Taco Restaurants Inc. (Nasdaq: TACO) faced what President and CEO John Cappasola called "a challenging year" in 2019 as the company sought to make improvements on the menu, digital and refranchising fronts.
The Lake Forest-based company said it's now positioned to bolster transactions, restaurant visits and franchised growth this year. Its guidance for full-year fiscal 2020 projects comparable sales across all restaurants to grow in the low single digits and revenue between $503 million to $513 million. It expects 15 to 20 gross restaurant openings in 2020.
The forecast also came with the company's results for its fourth quarter ended Dec. 31. Revenue was essentially flat at $157.1 million in the fourth quarter. Analysts on average expected revenue of $157.3 million.
The company reported adjusted net income of $6.7 million, compared with $7.2 million a year ago. Analysts were targeting income of $6.3 million.
Del Taco's stock rose 3.4% in after-hours trading with a market cap of $176 million. Shares have fallen about 40% in the last three weeks as part of the general market downturn.
It's the 6th-largest restaurant chain based in Orange County.