El Pollo Loco Rises on Q4 Profit
Thursday, March 5, 2020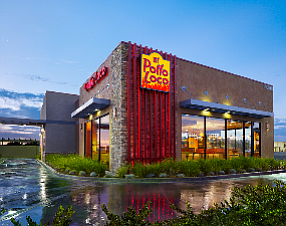 Shares of Costa Mesa-based El Pollo Loco Holdings Inc. (Nasdaq: LOCO) rose in after-hours trading Thursday following the company's turn to profitability in the fourth quarter.
El Pollo Loco shares were up 7%, regaining some of their decline from earlier in the day. The fast food chicken chain had a recent market cap of $414 million. Many OC restaurant companies' shares closed down on the day as coronavirus concerns increased fears of an economic slowdown.
Company sales in the December quarter rose 1.1% to $107.5 million, edging past the consensus estimate of $107.4 million. Net income totaled $3.5 million, swinging El Pollo Loco back to profitability from the year-ago loss of $23.4 million, though analysts had expected net income of $5.6 million. Same store sales rose 3.9%.
It's nearing 500 locations in six states and is the fifth-largest restaurant chain based in OC, ranked by systemwide sales.