OCBJ INSIDER
GAINS AND LOSSES
Tuesday, June 9, 2020
Share this article: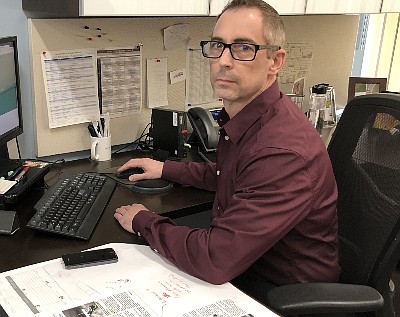 "On balance it's been a bad year."
Plenty of business leaders could have made that quote during a rough start to 2020; for many it's a massive understatement.
For Joe Kiani—whose medtech firm Masimo Corp. (Nasdaq: MASI) is the undisputed star of OC's public company sector so far this year, its stock rising nearly 40% amid the pandemic, and whose remote patient monitoring products are helping to save countless lives—the statement shows that no one's been immune to 2020's annus horribilis.
Part of Kiani's statement is attributable to his seeing the effects of COVID-19 in the healthcare sector and larger community; the founder of the Patient Safety Movement, a nonprofit whose goal is zero preventable deaths in hospitals, knows there's plenty more work to be done to get the country up and running safely again.
Recent national events surrounding the death of George Floyd and ongoing racial issues in the country are also a concern; see this page's story for more on Kiani's efforts to help promote community unity.
The May 31 protest in Laguna Beach, among the first to take place along the coast of OC, counted its share of notables, including Representative Harley Rouda, UCI Chief Medical Officer William Wilson, and Business Journal Publisher Richard Reisman.
Kiani's tempered comments for 2020 also involve recent personal loss. His father died on April 22 at the age of 83, at the time Masimo and its product line was garnering national attention during the pandemic, arguably the company's crowning achievement to date.
The website of the Patient Safety Movement features stories and videos from patients who've gone through a variety a health scares and experiences.
Among the entries is one from Michael Seres, diagnosed with Crohn's disease at 12 years old. He would subsequently have over 20 surgeries, while also surviving several bouts of cancer. His frequent sharing of his medical story, which included a rare intestinal transplant, made him a prominent "e-patient" in the medical world.
Seres died on May 30 from a sepsis infection. He was 51.
In OC, Seres was better known as an entrepreneur. He was chief executive of 11 Health and Technologies Inc. in Irvine, which develops sensors used to monitor and alert patients when their ostomy bag is ready to be emptied.
Seres credited Kiani for helping bring his company to the U.S., and specifically to OC and its cluster of device makers, after his firm got FDA clearance for its "smart" ostomy bag in 2014.
His work at 11 Health earned him a Business Journal Innovator of the Year award in 2018. Not too bad "for a company that measures sh*t for a living," he quipped at the event. "I'm the luckiest guy in the world."
"His passion for patient led innovation and legacy of transforming patient engagement will live on," the Patient Safety Movement said.
"Michael was one of the most exciting entrepreneurs I had met," Kiani told the Business Journal. "He was mission driven and with all his heart he wanted to help patients. He was also a great man. He is missed dearly."