COVID-19 Case Update
Wednesday, June 3, 2020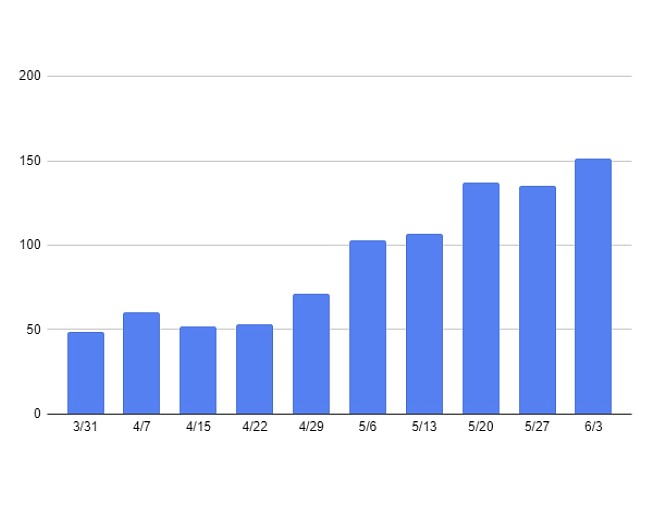 New coronavirus cases ticked up for the week ending June 3, with 151 average cases reported each day, up from 135 from the week prior.
Eight new deaths were reported Wednesday, seven of which came from senior living facilities. There have been 158 deaths to date, about 44% of which were senior living residents.
About 140,843 of the county's 3.2 million residents have been tested to date, with 4.7% testing positive in total. There are 6,678 total Orange County cases, including 746 senior living residents and 379 jail inmates.
Hospitalizations appear to be flattening, with 279 hospitalizations reported as of Monday, which marked the third consecutive day in which the preceding seven days marked a decline from the day prior.

Go here for more updates on how OC companies are responding to coronavirus.
For a closer look at Orange County coronavirus data, see the Monday print edition of the Business Journal.