CoreLogic Says Activists Need Higher Bid to See Books
Monday, July 20, 2020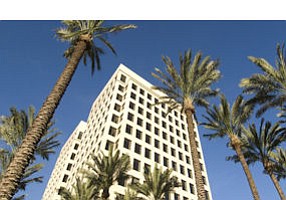 CoreLogic Inc. (NYSE: CLGX), an Irvine-based provider of property data, today said activists must raise their takeover offer before being allowed to see the company's books.
Cannae Holdings Inc. and Senator Investment Group LP, which hold a combined 15% of the shares, on June 26 made a $7 billion takeover offer to buy each share for $65 in cash. The offer places CoreLogic's equity value at $5.2 billion and its debt around $1.8 billion.
"The CoreLogic Board will not provide non-public information to Senator and Cannae unless they first raise their offer to a level that provides appropriate value to our shareholders -- reflecting our strong multi-year outlook recently disclosed to all shareholders," CoreLogic said in a statement.
"Granting diligence for an offer that significantly undervalues CoreLogic is not in the best interests of other shareholders," said CoreLogic, which has previously rejected the $65 offer.
Corelogic shares rose about 0.3% to $68, a sign of where investors believe an increased offer will be.