OC Franchisor Inks Dave's Hot Chicken Deal
Thursday, July 16, 2020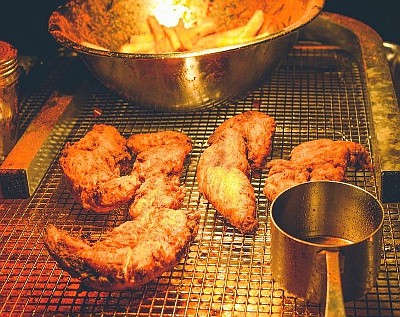 Huntington Beach-based OC Hot Chicken LLC struck a franchising agreement to bring Los Angeles' Dave's Hot Chicken to Orange County.
The concept, inspired by Nashville hot chicken, said OC Hot Chicken owner and CEO Carolyne Canady is set to open five locations locally under terms of the deal.
Canady's got experience in franchising. She previously served as president of international and chief development officer of Blaze Pizza LLC, a Pasadena pizza concept she helped grow from one to 350 locations and $400 million in revenue. Canady, prior to Blaze, served as director of franchise sales for Buffalo Wild Wings.
Dave's Hot Chicken has big growth ahead of it, with the company saying it has more than 150 franchise commitments for the U.S. struck in less than a year. It currently has locations in Los Angeles, North Hollywood and San Diego.
The company, founded in 2017 as a pop-up, has received investments from Bill Phelps, Wetzel's Pretzels co-founder and Blaze Pizza investor. Other investors include Maria Shriver, Red Sox owner Tom Werner, Samuel L. Jackson, Good Morning America anchor and former NFL player Michael Strahan and movie producer John Davis.