COVID-19 Case Update
Thursday, July 16, 2020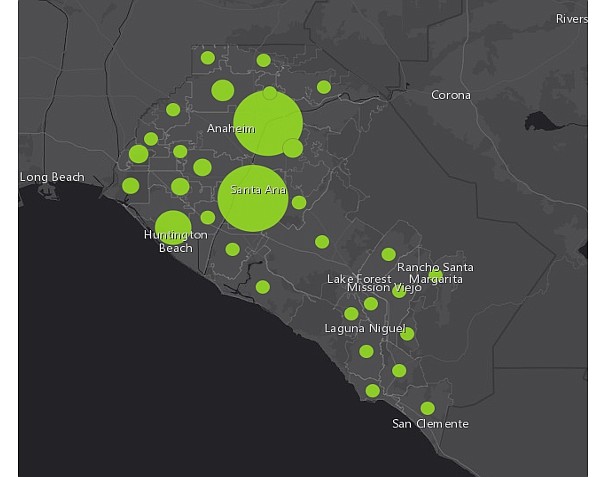 There were 751 new COVID-19 cases reported to the county on average each day for the week ending July 16, which is up slightly from the 741 reported the week prior.
These cases did not necessarily occur during these dates, but were reported to the county from testing labs during that time frame.
Anaheim and Santa Ana account for one-third of the cases reported in the past week, with more than 10,000 cumulative cases, representing 36% of the 27,904 cases in Orange County. Irvine has 907 cases, or 3% countywide.
There have been 466 deaths to date, half of which are from assisted living and nursing facilities. Santa Ana and Anaheim represent 53% of the county's deaths from these facilities, and half of total deaths.
There have been 334,011 cumulative tests recorded to date, with a 14.5% average positive testing rate in the week ending July 16.
Go here for more updates on how OC companies are responding to coronavirus.