ShiftPixy Net Loss Widens on Expenses
Wednesday, July 15, 2020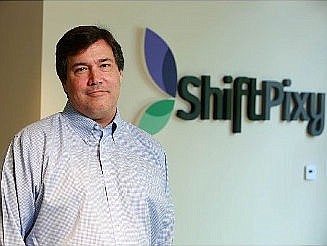 Tech-based restaurant staffing company ShiftPixy Inc. in Irvine said its third-quarter net loss widened to $73.2 million due in large part to "non-cash and non-recurring expenses" from almost $5 million the year before.
The company said the net loss excluding non-recurring items was $6.1 million or 23 cents per share for the three months ended May 31.
ShiftPixy (Nasdaq: PIXY) said "we do expect to be impacted" by the new restrictions on bars and indoor restaurant dining imposed by the state of California on Monday.
"Despite a significant impact on our customers from the shutdown due to the COVID-19 pandemic, we are well positioned to provide them key support services," CEO Scott Absher said.
The company also pointed to a "significantly improved balance sheet," a successful $12 million public equity offering and resolution of a dispute with Nasdaq.
Shares in ShiftPixy rose 4.4% to $4.95 apiece in after-hours trading.