Clean Energy Surges on Chevron Deal
Wednesday, July 8, 2020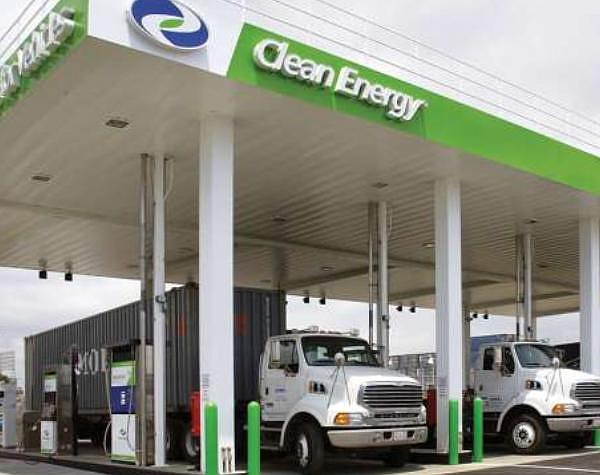 Shares in Clean Energy Fuels Corp. of Newport Beach rose 34% following the announcement of a partnership with Chevron (Nyse:CVX) to supply truck operators serving the California ports of Los Angeles and Long Beach with renewable natural gas (RNG).
Clean Energy (Nasdaq: CLNE) shares were trading at $2.96 in midday trading, giving the company a market cap of $596 million.
Chevron will provide funding for the program and supply RNG to Clean Energy stations near the ports. Chevron's funding will allow truck operators to subsidize the cost of buying new RNG-powered trucks.
Clean Energy will manage the program, including offering fueling services for qualified truck operators.