Few COVID-19 Deaths as Cases Rise
Tuesday, July 7, 2020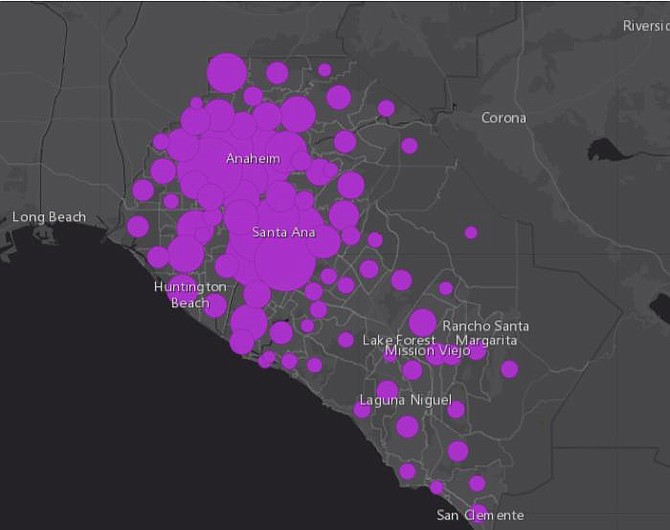 As new COVID-19 cases continue to rise in Orange County, most predominately in North County cities, deaths appear to be on the downward trend.
Orange County had 0.6 deaths each day on average for the week ending July 7, down from two and five in the two weeks prior, respectively.
Three new coronavirus deaths were reported Tuesday, while the number of people testing positive for the virus in the county continues to rise, with a 14.2% positive testing rate on Tuesday.
There have been 369 deaths to date, including 205 assisted living and nursing facility residents.
Cities in northern OC continue to have the most cases and deaths, led by Santa Ana and Anaheim. On a per capita basis, Los Alamitos has the most deaths, with nearly 12 deaths per 10,000 residents. Santa Ana, with the second highest death rate per capita, has about 3 deaths per 10,000 residents.
Go here for more updates on how OC companies are responding to coronavirus.