2019 OC 500
DON DICOSTANZO
Monday, January 27, 2020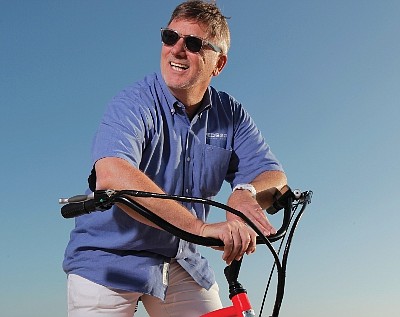 Co-Founder, CEO, Pedego Electric Bikes
WHY: Built No. 1 electric bike company in the U.S., convincing stars like William Shatner to endorse the product.
RECENT: Has shifted production from China to Taiwan, Vietnam due to U.S. tariffs.
QUOTABLE: "I believe these tariffs will serve as a catalyst for companies and entire industries to explore manufacturing and assembly right here at home. The time is now, as automation will level the playing field, minimizing the advantage of cheap labor in countries like China."
FUN FACTS: Varsity lacrosse; wife, Roseann; daughters Deanna, Jessica.