Panasonic Avionics: In-Flight Entertainment Upgrades Coming
Friday, January 24, 2020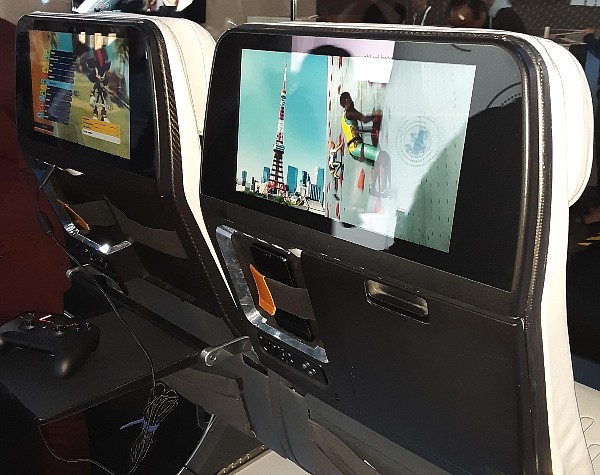 Lake Forest-based Panasonic Avionics is pushing a raft of improvements to in-flight entertainment for airlines.
The electronics maker displayed several coming attractions in seatback products at the CES tech show in Las Vegas.
Elements include gaming, interactivity with passengers' electronic devices, contextual content based on location, and health and wellness.
For more on in-flight enhancements Panasonic plans, see the Jan. 27 print edition of the Business Journal.