Japan Buyer Into OC
Friday, January 17, 2020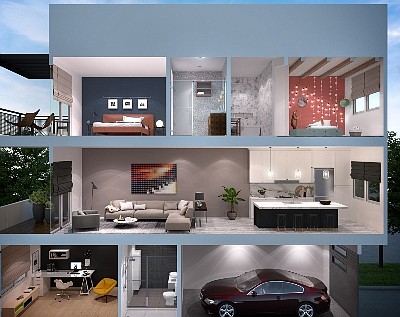 An affiliate of Japan-based Daiwa House Industry Co. has acquired a majority stake in Trumark Cos., a Danville-based homebuilder with a strong local presence.
Daiwa House USA bought 60% of Trumark; the deal includes Trumark Homes, a subsidiary that operates locally out of Newport Beach.
Terms of the deal were undisclosed.
Trumark's co-founders, Michael Maples and Gregg Nelson, will stay on as part owners and co-CEOs.
"Our new status with Daiwa House is a massive boost to Trumark's business and positions us for exponential growth," said Maples. The acquisition links Trumark's "operating expertise ... with financial resources equal to the largest homebuilders in the nation."
Daiwa House, Japan's largest homebuilder, already has a presence in Orange County.
It has worked with with prominent area landlord Lincoln Property Co., a joint venture that began in 2014 to expand the company's North American operations, and most recently bought Trade.
Lincoln Property sold the Irvine food hall for $31 million.
"Our firm recognizes California as an important market as a part of our North American growth strategy," said Nobuya Ichiki, president at Daiwa House USA. "Development in this state can be challenging and we look forward to working with Trumark and leveraging its track record and unique ability to navigate [its] complexities."