Star-Studded Lineup Pads Hyundai Super Bowl Spot
Monday, January 13, 2020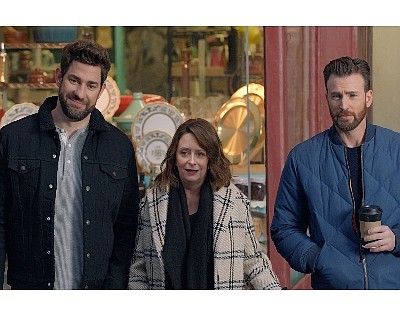 Fountain Valley automaker Hyundai Motor America Inc. revealed more details about its upcoming Super Bowl spot, which is set to include several high-profile athletes and actors.
The 60-second commercial features former Boston Red Sox slugger David Ortiz, alongside actors Chris Evans, John Krasinski and Rachel Dratch.
The creative serves as the start to a larger campaign for Hyundai's 2020 Sonata.
The automaker released a teaser Monday, ahead of its premiere in the upcoming "Super Bowl Greatest Commercials 2020" feature set to air Jan. 27. The spot is slotted to run during the first quarter of the big game next month.
Huntington Beach-based advertising agency Innocean USA, Hyundai's agency of record, handled the company's Super Bowl campaign.