Taco Bell to Test $100K Pay
Thursday, January 9, 2020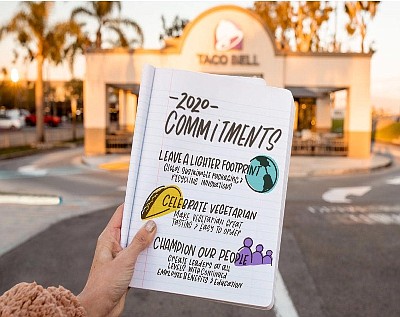 Irvine-based Taco Bell Corp. is stepping up its employee benefits in the new year.
The restaurant operator said Thursday it plans to begin testing restaurant manager salaries of $100,000. The test will be only for some company-owned locations. Employees at company-owned restaurants will now also be able to accrue at least 24 hours of paid sick time off.
The benefits and compensation news is part of four areas where Taco Bell said new efforts are coming. The others include a plan to make consumer packaging more sustainable by 2025; $6 million to be awarded in Liv Mas Scholarships this year; and a continued push to offer vegetarian items.
Taco Bell is OC's largest restaurant chain with 2018 systemwide sales of $10.8 billion and 4,500 local workers.