ShiftPixy Shares Nearly Triple on Deal
Wednesday, January 8, 2020
Share this article: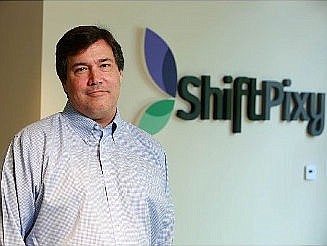 Shares of ShiftPixy Inc. (Nasdaq: PIXY), a tech-based restaurant staffing company, almost tripled after raising $20 million.
Irvine-based ShiftPixy announced the assignment of 60% of its contracted book of business for $20 million to an undisclosed buyer. The company said it expects the proceeds to fully fund operations through to cash flow breakeven, including the development of its next-generation platform.
Shares climbed 176% to $21.33 and a $20 million market cap.
The troubled company reported it only had $1.56 million in cash as of Aug. 31. Last month, it also conducted a 1:40 reverse split to boost its shares above the penny-stock level.
Sales are expected to climb 46% to $78.1 million this year, according to the estimate of the only analyst following the company.
ShiftPixy said it expects to quickly replace the revenue stream and achieve cash flow breakeven by the middle of this year.
"This highly efficient recapitalization clearly demonstrates the substantial value we're creating," Chief Executive Scott Absher said in a statement. "The proceeds will enable our team to continue, and in fact accelerate, the incredible growth of our business in recent years."