FivePoint Changes C-Suite Structure
Thursday, February 20, 2020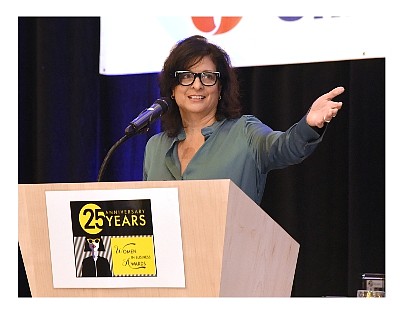 Irvine-based FivePoint Holdings (NYSE: FPH) has consolidated its C-suite lineup, appointing Lynn Jochim sole Chief Operating Officer as Kofi Bonner transitions from co-COO into a position with a newly formed entity, the developer announced Thursday.
Bonner is now one of three principals of Shipyard Advisors, LLC, a new organization dedicated to coordinating efforts at FivePoint's development at the Hunters Point Naval Shipyard in San Francisco. He's joined by former San Francisco Mayor Willie Brown and city attorney Steven Kay.
Jochim, a Business Journal Women in Business honoree last year, will now oversee operations in San Francisco, focusing on FivePoint's Candlestick development, in addition to heading operations at the Great Park Neighborhoods in Irvine and Valencia in Los Angeles County.