Chipotle 2019 Sales Top $5.6B
Tuesday, February 4, 2020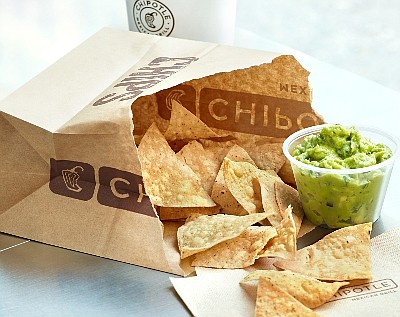 Newport Beach-based Chipotle Mexican Grill Inc. (NYSE: CMG) saw digital sales surge 90% in 2019, with the channel a $1 billion business for the restaurant operator.
The digital performance came with the company's results for its fourth quarter and full year.
Chipotle ended the quarter with $1.4 billion in sales, up 17.6% from the year-ago period and in line with consensus estimates. It reported adjusted net income of $81 million, beating Wall Street forecasts of $77.9 million.
For the full year, the chain saw sales climb 14.8% to $5.6 billion, with adjusted net income of $397.7 million.
Some 140 restaurants opened during the year. Chipotle operates more than 2,500 locations and said it expects to open 150 to 165 restaurants this year, with comparable sales growth in the mid-single digits.
Shares were flat in after-hours trading Tuesday after rising about 2% today to a $24.6 billion market cap.