OC Automakers See November Declines
Wednesday, December 2, 2020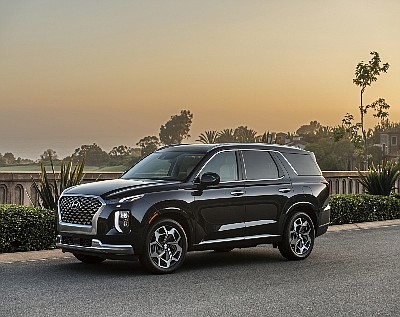 Automakers in November dealt with fewer selling days and COVID concerns, with the larger companies here all reporting declines.
This November had one fewer weekend, when automakers traditionally have bigger sales, than a year ago.
Fountain Valley-based Hyundai Motor America Inc. sold 55,171 vehicles, down 9% from the year-ago period. Models such as the Kona, Palisade, Venue and Santa Fe, however, notched year-over-year increases in November.
Sales at Irvine-based Kia Motors America Inc. totaled 47,897 in November, fell 5.2% from the year-ago period. Much of the month's performance came from brisk sales of the automaker's light truck models.
Mazda North American Operations of Irvine sold 21,752 vehicles, a decline of 10.8% from a year ago. The slump was seen across all models, except the MX-5 Miata which saw a 30.1% year-over-year gain in November.