Trump Signs $484B Coronavirus Stimulus
Friday, April 24, 2020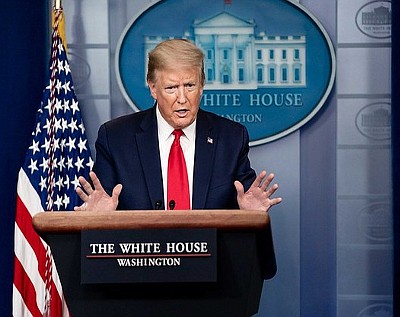 President Trump signed into law a $484 billion aid package Friday that will replenish the Paycheck Protection Program and send funding to hospitals and community banks.
The bill passed the Senate earlier in the week before gaining House of Representatives approval Thursday.
It appropriates some $310 billion to the Paycheck Protection Program, which had run empty roughly two weeks after the loan program went live.
The bill also directs money to hospitals, COVID-19 testing and community banks.
New guidelines issued by the Treasury Department Thursday, specifically address public companies' access to PPP monies. The update made it clear businesses with access to other forms of liquidity did not meet the guidelines for approval, making most public companies ineligible.
Those that had taken PPP funding before the latest guidance was issued have until May 7 to return the money.
Go here for more updates on OC companies' responses to the coronavirus.
For ongoing, in-depth coverage of the coronavirus' effects on OC businesses, see the Monday print edition of the Business Journal.