COVID-19 Case Update
Thursday, April 23, 2020
Share this article: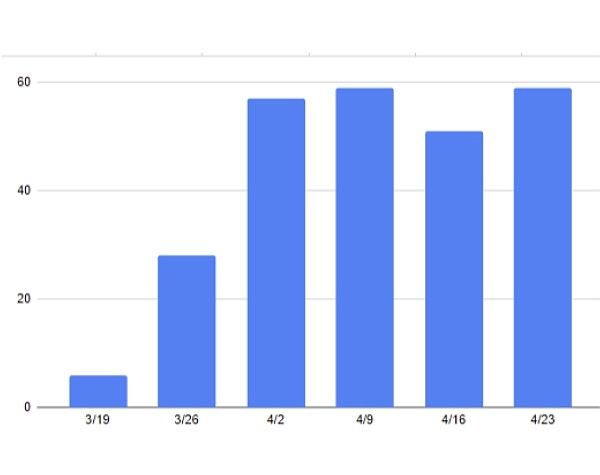 Orange County had 59 new coronavirus cases reported each day on average in the past week, up from 51 for the week ending April 16, largely due to an increase in cases from Anaheim, Santa Ana and Huntington Beach.
Last week's figure is flat from two weeks ago, when 59 average daily cases were reported for the week ending April 9. Those two weeks represent the highest average daily figures, which have climbed from 6 average daily cases for the week ending March 19.
The county had about 1,830 cases as of Thursday, with nearly 21,000 people receiving tests.
Go here for more updates on how OC companies are responding to the coronavirus pandemic.
For ongoing, in-depth coverage of COVID-19's effects on OC businesses, see the Monday print edition of the Business Journal.