OCBJ INSIDER
BREN'S LATEST REVIVAL
Wednesday, April 22, 2020
Share this article: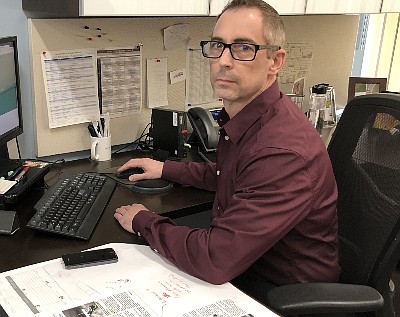 Orange County wasn't overly represented last week when President Donald Trump named nearly 200 corporate chiefs and other notable figures to serve on "Great American Economic Revival Industry Groups" and provide guidance on how best—and when—to reopen the country's economy again. Just one exec of that group hails from OC.
The issue of economic revival takes center stage in this week's Business Journal, with front-page stories on the data that Allied Universal's Steve Jones sees regarding COVID-19's spread and containment in the U.S., as well as a look from Rick Reiff on how local business advocates and medical execs are approaching the issue of getting back to work in a responsible manner.
Similarly, our back-page Leader Board submission this week is from State Senator John Moorlach; it details his thoughts on what OC and California can be doing to gear up for business again.
As for the one OCer named to Trump's economic revival team, at least the president went big. He landed Irvine Co. Chairman Donald Bren, long OC's dominant business exec.
Bren, who gave modestly to Trump's campaign during the last election cycle, will be serving on a nine-person real estate group, alongside L.A.'s Rick Caruso, a longtime friend of Bren and Irvine Co. board member.
We'll leave the compare and contrast details between the two real estate Donalds to others, but note that Bren has already proven to be a leader when it comes to reviving the local economy; the Irvine Co.'s executive builder program, when the developer bankrolled a slate of new area development and new homebuilders, helped kick OC's homebuilding industry out of the post-Great Recession doldrums.
There have been no conference calls for the real estate group yet, sources tell the Business Journal.
A few others on the revival team count some connections to OC; Dallas Mavericks owner Mark Cuban owns a $19 million vacation home near the Montage Laguna Beach, for example.
Cuban is one of 16 members on the president's sports industry group; among the 15-person technology group is Broadcom's Hock Tan. His chipmaker recently subleased a portion of its new campus in Irvine to Advanced Sterilization Products, whose efforts disinfecting N95 masks is another front-page story for us this week.
Masimo's Joe Kiani, a prominent supporter of Joe Biden's presidential campaign, isn't on the Trump committee for healthcare or technology, but his Irvine firm (Nasdaq: MASI) has certainly seen a stock revival of its own of late.
Since late March, the monitoring device maker's stock has risen nearly 40% and last week hit an all-time high; Masimo is currently valued at about $11 billion.
The firm, whose products are getting heavy use at hospitals dealing with the coronavirus, last week announced a $5M gift, via its Foundation for Ethics, to the Patient Safety Movement Foundation, a Kiani-created organization dedicated to achieving zero preventable hospital deaths worldwide.
"During this global pandemic, patient safety is especially at risk because our caregivers' own safety is being compromised as they combat COVID-19," Kiani said at the time the donation was announced.