Rivian Provides Market Update
Wednesday, April 1, 2020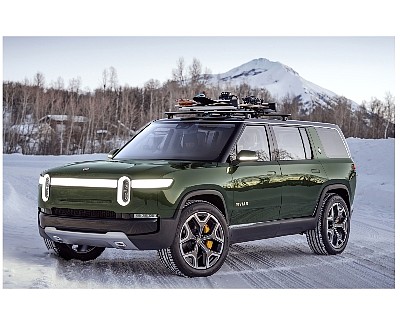 Electric vehicle maker Rivian Automotive has temporarily shuttered all facilities and is now reworking a launch schedule in response to the COVID-19 pandemic.
The Michigan-headquartered company, with an R&D facility in Irvine, said in a market update its team has transitioned to working at home and "we expect some level of delay," but added, "we are working to minimize the disruption to our launch schedule."
Plans originally called for the its debut vehicles, the R1T and R1S, to begin rolling out to customers late this year.
Rivian's raised nearly $3 billion to date. Its latest round, revealed in December, closed in on $1.3 billion in funding, led by T. Rowe Price Associates Inc. and including Amazon, Ford Motor Co. and BlackRock-managed funds.
The company's in the midst of construction to turn a former Mitsubishi Motors North America factory in Normal, Ill., to a Rivian plant.
Go here for more updates on how OC companies are responding to coronavirus.
For ongoing, in-depth coverage of coronavirus effects on OC businesses, see the Monday print edition of the Business Journal.