Trump Target CrowdStrike Stands Firm
Thursday, September 26, 2019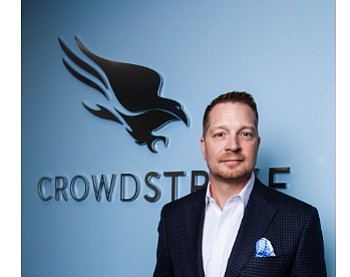 CrowdStrike Holdings Inc. reiterated its findings regarding a 2016 computer hack of the Democratic National Committee; President Donald Trump had mentioned the company in a phone call with the leader of Ukraine.
"We provided all forensic evidence and analysis to the FBI," the company said in a written statement to the Business Journal. "We stand by our findings and conclusions" it said were backed by U.S. intelligence services.
Trump on July 25 asked Ukrainian President Volodymyr Zelensky for a "favor" and to "find out what happened with this whole situation with Ukraine," then mentioned CrowdStrike, according to a summary released by the White House.
The DNC hired CrowdStrike to investigate how hackers, which the company later said were Russian groups, breached a DNC network and released stolen emails from the DNC and from Hillary Clinton's presidential campaign.
CrowdStrike (Nasdaq: CRWD) was founded in Irvine and later moved its headquarters to Sunnyvale. It keeps a research and development center in the Irvine Spectrum area.