John Wayne Traffic Dips 4.5%
Tuesday, September 17, 2019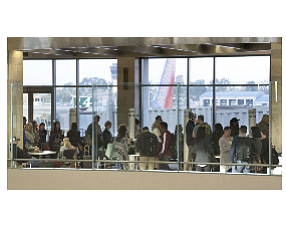 John Wayne Airport passenger traffic decreased 4.5% in July to 946,000 compared with the same month last year. Flights to and from the OC airport dipped 3.3% to 27,500 from July 2018.
Year-to-date traffic is flat; flights are down 2%.
Commercial flights in July were down 5% to about 7,700. Commuter flights—scheduled flights on planes with fewer than 70 seats—again surged, this time by 153% to 523 flights. Semi-charter service JetSuiteX began service last summer.
General aviation passengers, about 70% of total aircraft operations in July, decreased 4.3% to 19,000.
International passengers totaled 16,000 on 136 flights for the month, down 26% and 27% each.
The three busiest airlines in July by passenger count were Southwest Airlines at 287,000; American Airlines at 161,000; and United Airlines with 157,000 passengers.