VF Still Upbeat on Vans
Friday, October 25, 2019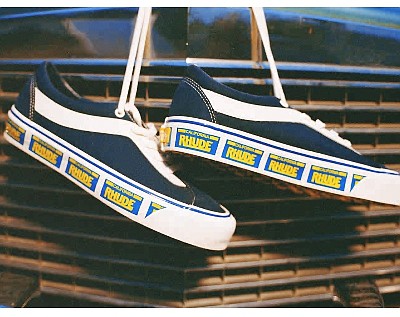 The outlook remains bright for Costa Mesa-based Vans Inc., even as parent VF Corp.'s shares took a hit Friday after releasing disappointing results for its recently ended quarter.
Shares of Denver-based VF, also parent to brands such as The North Face and Timberland, closed down 7.4% for a recent market value of $33 billion.
Earnings for the quarter ended Sept. 28 totaled $648 million, falling short of Wall Street's projected $527 million. Revenue totaled $3.39 billion, compared with $3.42 billion expected by analysts.

VF last month revised its long-term growth projections for Vans saying the $5 billion target for fiscal year 2023 would now be met a year earlier, pushing management to revise the 2024 sales target to $6 billion.
Executives still maintain a positive outlook for the skate shoe brand, even with Vans' sales growth slowing. Vans capped what VF Chair, President and CEO Steven Rendle called a strong back-to-school season in a call with analysts Friday, with growth for the full year to come in at 13% to 14% growth.
Vans and The North Face represent VF's two largest brands, with the two expected to account for 80% of the company's growth over the next five years.