Juice It Up Charts 2020
Tuesday, October 22, 2019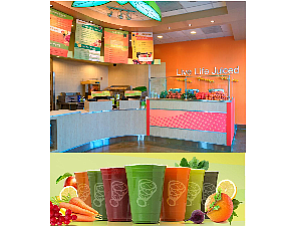 Irvine-based Juice It Up estimates it can open about a store a month next year; it has 83 now, including 16 in OC.
A partnership of Dover Shores Capital, Britt Private Capital and Jupiter Holdings, each in Newport Beach, bought the chain last year.
Some principals of those private equity firms also bought Mountain Mike's, a pizza chain, which is also in growth mode, and are said to be shopping for further franchise-focused acquisitions.
For more on Juice It Up's plans, see the Oct. 28 print edition of the Business Journal.