Training Ex-Homeless to Hit Cybercrime
Friday, October 11, 2019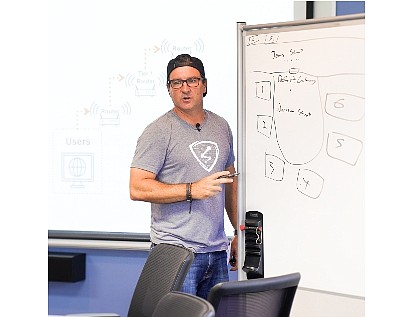 Cisoshare and United Way are training the formerly homeless to fight cybercrime.
The effort involves OC United Way, led by Susan Parks, and San Clemente-based Cisoshare's CEO Mike Gentile.
It aims to embed technology security skills in people looking to re-enter the job market and provide workers skilled in a growing area of technology to local businesses.
Cisoshare was No. 3 on the Business Journal's Sept. 16 list of fastest-growing small companies based here.
For more news on this program, see the Oct. 14 print edition of the Business Journal.