COWORKING GIANT'S IPO IMPLOSION COULD BE BOOST FOR OTHERS
WeWorking It Out
Thursday, October 10, 2019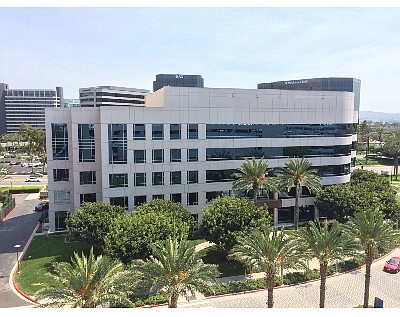 WeWork's botched IPO plans have, in six short weeks, cost the company's chief executive his job and the jobs of a number of his cronies, likely ended the hyper-aggressive growth push of Orange County's fastest-growing coworking company for the immediate future, and even prompted bankruptcy speculation of the 9-year-old firm, which this summer had an internal valuation of $47 billion as it prepped to go public.
In OC, competitors and other real estate industry watchers see opportunity arising from the abrupt turn of events.
"There has been no other company in the coworking spaces that has acquired and repositioned more failed or distressed centers than Premier Workspaces," said Jeff Reinstein, CEO of Premier Workspaces, an Irvine-based operator with about 90 locations in its portfolio.
Premier has a track record of benefitting from the errors of other coworking companies. The firm got its start by acquiring American Office Centers and its nine locations after it filed bankruptcy in 2001.
In OC, Premier operates 22 locations running nearly 471,000 square feet. It's not opposed to taking on more area space if it makes sense financially, Reinstein told the Business Journal last week.
Premier has long been OC's largest operator in the shared space and executive suite sector, although the title appeared likely to shift to WeWork over the course of the next year.
WeWork's Irvine, Costa Mesa and Newport Beach collection of 10 open and soon-to-open locations total close to 600,000 square feet, according to Cushman & Wakefield data.
Half of those spots, running some 367,531 square feet, aren't open yet.
Others Could Step In
The big question locally, among commercial real estate watchers: Will those locations all open, and if they do, will they be WeWork spots?
If WeWork does default on some of its lease obligations, this could open a door for other operators to come in, according to Allison Schneider Kelly, a senior vice president at CBRE Group Inc.'s Newport Beach office.
If the market is left with large swaths of office space vacated by WeWork, "other companies could see that as an opportunity."
"Orange County is very entrepreneurial, with smart landlords and operators that are poised to step in," said Schneider, whose brokerage firm has its own coworking space offshoot ramping up.
Called Hana, one of its first spots nationally will be in Irvine's Park Place. More Hana locations are possible in the area, company officials previously told the Business Journal.
Prev Next