JWA Traffic Down 5%
By Katie Murar
Thursday, October 10, 2019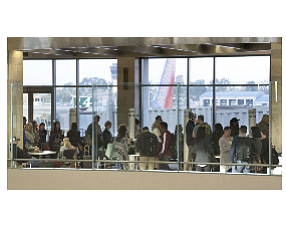 John Wayne Airport passenger traffic decreased about 5% in August to 942,500 compared with the same month last year. Flights to and from the OC airport dipped 2.3% to 29,900 from August 2018.
Year-to-date traffic is down 0.5% to 7.2 million passengers; flights are down 2% to 206,700.
Commercial flights in August were down 6% to about 7,700. Commuter flights—scheduled flights on planes with fewer than 70 seats—again surged, this time by 128% to 545 flights.
General aviation passengers, about 72% of total aircraft operations in August, decreased 2.5% to 21,500.
International passengers totaled 10,600 on 89 flights for the month, down 49% and 52% each.
The three busiest airlines in August by passenger count were Southwest Airlines at 288,400; American Airlines at 162,200; and United Airlines with 154,900 passengers.