Hotel Revenue, Rates Up in August
By Katie Murar
Thursday, October 10, 2019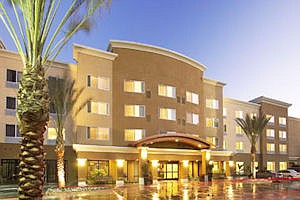 Local hotels once again saw higher daily rates and revenue per available room on lower occupancy levels in August, CBRE Hotels said.
Countywide, ADR and RevPAR rose 4.8% and 3.6% to $217.80 and $183.93, respectively; occupancy dipped about 1 percentage point to 84.5%.
Year-to-date ADR rose 2% to $203.22; RevPAR increased 1.4% to $165.79; and occupancy was down 0.7% to 81.6%.
CBRE Hotels tracks OC numbers in seven submarkets: Anaheim, Costa Mesa, the Airport area, North OC, South OC, Newport Beach, and Huntington Beach.
Leading gains was Anaheim, with double-digit increases in ADR and RevPAR of 11% and 10%, respectively, to $207.50 and $176.90. Occupancy dipped 1.2% to 85.3%.
Costa Mesa saw a 5% drop each in occupancy and RevPAR to 79.7% and $111.36, respectively, while ADR was flat at $139.82.
Despite experiencing declines, Newport Beach was tops in all three categories: ADR dipped 1.2% to $376.09, occupancy declined 0.2% to 87.9% and RevPAR was down 1.4% to $330.60.
North Orange County had the lowest figures, with ADR of $129, up 2.2%; occupancy of 81.2%, down 1.8%; and RevPAR of $104.77, up 0.5%.