Blackstone-Led JV Buys Great Wolf
Wednesday, October 2, 2019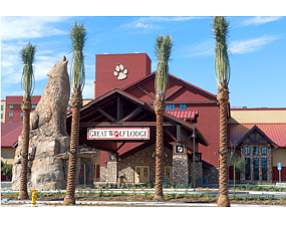 An affiliate of Blackstone Group in New York will buy a controlling stake in family resorts company Minnesota-based Great Wolf Resorts, Inc.
Blackstone Real Estate is leading a new $2.9 billion JV with current owner Centerbridge Partners to buy the chain, which owns and runs 18 U.S. resorts—family-focused based on big water parks—including one near Disneyland Resort.
Great Wolf has had four owners in the past decade. Most recently, Centerbridge paid an estimated $1.4 billion for it from Apollo Global Management in 2015.
"We have been very impressed by the evolution and growth of the company under Centerbridge," said Tyler Henritze, who heads U.S. buying for Blackstone Real Estate. "Great Wolf has enriched the guest experience and opened seven new lodges since 2015."