Tyvak in NASA Moon Program
Monday, November 18, 2019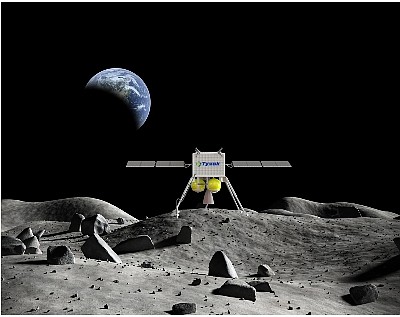 Irvine-based nano-satellite company Tyvak said it will provide a moon lander for NASA's Commercial Lunar Payload Services program.
The lander will host payloads and perform scientific investigations on the lunar surface, paving the way to return to the moon, the company said in a statement.
"This is an exciting time in space. Performing these lunar payload deliveries is the next natural step of commercial space efforts supporting government initiatives," said Marco Villa, Tyvak's chief operations officer.
The Tyvak lander initially aims to deliver small payloads but through modular, flexible architecture, can eventually deliver larger payloads, according to the statement, which did not specify any money amounts involved.