2019 OC 500
RAJ BHATHAL
Thursday, November 7, 2019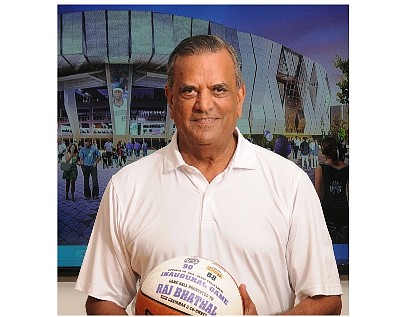 Co-founder, Raj Swim
WHY: Started swimwear manufacturer Raj Swim with wife, Marta Bhathal. Company employs more than 400 people with manufacturing base mostly in Southern California.
RECENT: Children Lisa Bhathal Merage and Alex Bhathal took over company from parents in 2007; exited business in recent years to focus on family's asset management firm, RAJ Capital.
NOTABLE: Sports buff. Owned Orlando Thunder football team in the 1990s, part of consortium that bought NBA Sacramento Kings in 2013 and revitalized city's downtown area. Member of Chapman University board of trustees.