Alteryx Chief Reaffirms OC Commitment
Monday, November 4, 2019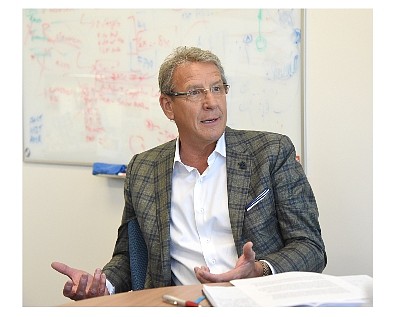 Dean Stoecker, the chief executive of rapidly growing data analytics company Alteryx Inc., says the firm's recently announced move to another site in Irvine shows his business is committed to Orange County for the foreseeable future.
"I'm convinced that Orange County has a treasure trove of talent," Stoecker told the Business Journal on Monday.
Alteryx Inc. said last month it is moving its corporate headquarters from the Park Place office complex near John Wayne Airport to the city's Spectrum Terrace development.
"We're in rarefied air," Stoecker says of the company's success. "I get our team to remain humble on their successes, have some humility in their defeats, and pay attention to the data because the data never lies."
For further details, please see the Nov. 11 edition of the Business Journal.