MARKETING: APPS, MESSAGING, CANCÚN TRIPS
Evolus Brings 'Newtox' to Market, With Fanfare
Monday, May 20, 2019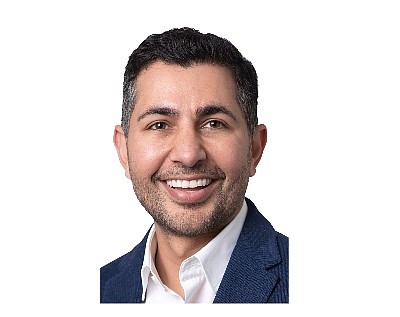 It was also the same month the company moved its headquarters from Irvine to Newport Beach at 520 Newport Center Drive, the 21-story tower near Fashion Island shopping center, where it's subleasing 17,600 square feet.
The neurotoxin market in the U.S. is about $1.2 billion and is projected to grow to about $1.7 billion in the next few years, Jafar said. Allergan's Botox dominates the facial injectable market with a 70% share compared to rivals like Galderma SA's Dysport, which has 21% market share, and Merz Pharmaceuticals LLC's Xeomin at 9%, according to data from Goldman Sachs.
Meanwhile, Evolus is ready to carve out its own space in the market. The company has 60 people at its headquarters and a salesforce of 140.
Many of its executives have connections to Allergan, including Moatazedi, who previously served as Allergan's senior vice president of U.S. medical aesthetics and the top local official for the company's Irvine campus before joining Evolus last year.
Jafar joined from Allergan after serving as vice president of medical aesthetics, as well as vice president of corporate communications Crystal Muilenburg.
Stock Drop
Shares of the company, which went public last year at $12 per share, had climbed nearly 80% to a $610 million market cap as of early last week.
Its stock dropped sharply on Thursday and Friday as Evolus' majority owner, Irvine-based Alphaeon Corp., disclosed plans to sell at least $75 million of its shares.
The sale will cut its stake in the company from 56% to 41%, according to regulatory filings.
The company's market cap fell by nearly $150 million in the last two days of the week.
Wrinkle Free
While Evolus has made inroads on the development side, as well as its product launch—including filing for European approval of Jeuveau, which will be marketed as Nuceiva—Jafar said it was important to remain focused on framing the company as a tech-focused beauty brand to consumers.
"We're trying to bring the language more towards beauty and less about medical," he said. "They don't speak in pharma. We also knew that the consumer age is getting younger and younger."
Ten years ago, the age "ranged from 39 to 42. Now, the average age is like 35 [and] it's trending down because there's an influx of 25- [and] 32-year-old consumers entering the space."
As a New York Times article mentioned last week, the company's "targeting the millennial selfie generation."