MARKETING: APPS, MESSAGING, CANCÚN TRIPS
Evolus Brings 'Newtox' to Market, With Fanfare
Monday, May 20, 2019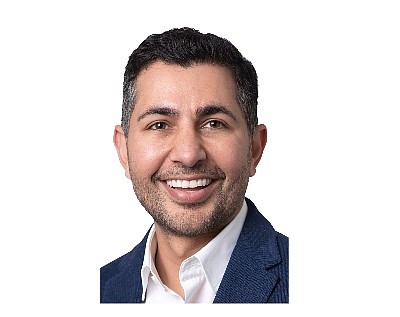 Forget the frown lines, it was all smiles last week inside the Newport Center headquarters of Botox rival maker Evolus Inc. (Nasdaq: EOLS).
The company launched its namesake mobile app last week. It allows doctors to place orders for its first product: Jeuveau, a botulinum toxin drug designed to act similarly to Botox in treating moderate to severe frown lines.
Its goal is to sign on at least 3,000 accounts.
Jeuveau's debut marks the first time in 10 years a new wrinkle-fighting neurotoxin has been released, and about 30 years since Allergan PLC (NYSE: AGN), then based in Irvine, introduced Botox to the marketplace.
"It costs $40 [million] to $60 million to build an FDA-approved manufacturing plant. Then you have to spend about $60 [million] to $100 million in clinical trials and run it for five years … Then set up a company and launch a salesforce. So, you're looking at $300 [million] to $400 million to take on the leader that's been in this space for 20 years," said Evolus Chief Marketing Officer Michael Jafar. "It's the definition of insanity."
But he said Evolus wasn't crazy. The company, valued at about $450 million and with an accumulated deficit of about $134 million since its founding seven years ago, entered the space because Jeuveau is a formidable opponent to other neurotoxins like Botox.
One way it differentiates itself from Allergan's product is through a focus on aesthetic uses. It's not looking at treating more serious medical uses with its flagship drug product, which New Jersey-based Allergan does.
Another differentiation is through branding and marketing.
Evolus created a campaign rooted in consumer-focused marketing by using the social media #newtox hashtag instead of burdening potential users with technical jargon.
"We simply said there's a new product out there, look it up [at] #newtox and we let it be," Jafar said.
Evolus created the hashtag two weeks prior to launching its mobile app and said it's received more than 7 million impressions so far. There were over 1,000 Instagram posts at press time from doctors and medical offices and spas around the country using the hashtag to announce it will be carrying Jeauveau.
Green Light
Evolus received Food and Drug Administration approval for its product in February, with Chief Executive David Moatazedi telling the Business Journal at the time that it was "extremely excited to bring a premium brand to the aesthetic [neurotoxin] market."
Prev Next