Evolus Brings 'Newtox' to Market, With Fanfare
MARKETING: APPS, MESSAGING, CANCÚN TRIPS
Monday, May 20, 2019
Share this article: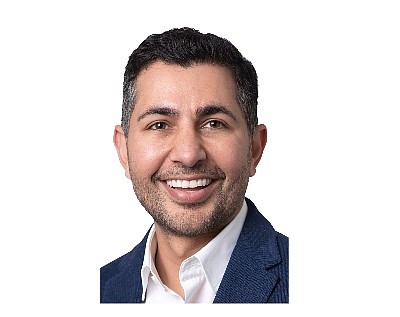 Forget the frown lines, it was all smiles last week inside the Newport Center headquarters of Botox rival maker Evolus Inc. (Nasdaq: EOLS).
The company launched its namesake mobile app last week. It allows doctors to place orders for its first product: Jeuveau, a botulinum toxin drug designed to act similarly to Botox in treating moderate to severe frown lines.
Its goal is to sign on at least 3,000 accounts.
Jeuveau's debut marks the first time in 10 years a new wrinkle-fighting neurotoxin has been released, and about 30 years since Allergan PLC (NYSE: AGN), then based in Irvine, introduced Botox to the marketplace.
"It costs $40 [million] to $60 million to build an FDA-approved manufacturing plant. Then you have to spend about $60 [million] to $100 million in clinical trials and run it for five years … Then set up a company and launch a salesforce. So, you're looking at $300 [million] to $400 million to take on the leader that's been in this space for 20 years," said Evolus Chief Marketing Officer Michael Jafar. "It's the definition of insanity."
But he said Evolus wasn't crazy. The company, valued at about $450 million and with an accumulated deficit of about $134 million since its founding seven years ago, entered the space because Jeuveau is a formidable opponent to other neurotoxins like Botox.
One way it differentiates itself from Allergan's product is through a focus on aesthetic uses. It's not looking at treating more serious medical uses with its flagship drug product, which New Jersey-based Allergan does.
Another differentiation is through branding and marketing.
Evolus created a campaign rooted in consumer-focused marketing by using the social media #newtox hashtag instead of burdening potential users with technical jargon.
"We simply said there's a new product out there, look it up [at] #newtox and we let it be," Jafar said.
Evolus created the hashtag two weeks prior to launching its mobile app and said it's received more than 7 million impressions so far. There were over 1,000 Instagram posts at press time from doctors and medical offices and spas around the country using the hashtag to announce it will be carrying Jeauveau.
Green Light
Evolus received Food and Drug Administration approval for its product in February, with Chief Executive David Moatazedi telling the Business Journal at the time that it was "extremely excited to bring a premium brand to the aesthetic [neurotoxin] market."
It was also the same month the company moved its headquarters from Irvine to Newport Beach at 520 Newport Center Drive, the 21-story tower near Fashion Island shopping center, where it's subleasing 17,600 square feet.
The neurotoxin market in the U.S. is about $1.2 billion and is projected to grow to about $1.7 billion in the next few years, Jafar said. Allergan's Botox dominates the facial injectable market with a 70% share compared to rivals like Galderma SA's Dysport, which has 21% market share, and Merz Pharmaceuticals LLC's Xeomin at 9%, according to data from Goldman Sachs.
Meanwhile, Evolus is ready to carve out its own space in the market. The company has 60 people at its headquarters and a salesforce of 140.
Many of its executives have connections to Allergan, including Moatazedi, who previously served as Allergan's senior vice president of U.S. medical aesthetics and the top local official for the company's Irvine campus before joining Evolus last year.
Jafar joined from Allergan after serving as vice president of medical aesthetics, as well as vice president of corporate communications Crystal Muilenburg.
Stock Drop
Shares of the company, which went public last year at $12 per share, had climbed nearly 80% to a $610 million market cap as of early last week.
Its stock dropped sharply on Thursday and Friday as Evolus' majority owner, Irvine-based Alphaeon Corp., disclosed plans to sell at least $75 million of its shares.
The sale will cut its stake in the company from 56% to 41%, according to regulatory filings.
The company's market cap fell by nearly $150 million in the last two days of the week.
Wrinkle Free
While Evolus has made inroads on the development side, as well as its product launch—including filing for European approval of Jeuveau, which will be marketed as Nuceiva—Jafar said it was important to remain focused on framing the company as a tech-focused beauty brand to consumers.
"We're trying to bring the language more towards beauty and less about medical," he said. "They don't speak in pharma. We also knew that the consumer age is getting younger and younger."
Ten years ago, the age "ranged from 39 to 42. Now, the average age is like 35 [and] it's trending down because there's an influx of 25- [and] 32-year-old consumers entering the space."
As a New York Times article mentioned last week, the company's "targeting the millennial selfie generation."
It's also targeting their doctors. A well-attended launch party for surgeons and cosmetic dermatologists recently held at the Ritz-Carlton in Cancun got its share of national attention last week; Evolus called the event an "advisory board meeting."
New Branding
The company's branding involves using a hot coral color to imagery of diverse women for its marketing materials and website, emphasizing "performance beauty" and videos of doctor's explaining their definition of beauty.
The goal was to be approachable while also changing the perception that facial injections cause women to have a "frozen" and unnaturally smooth face.
It also tapped into the technology side through its mobile app. So far, it's created 2,000 accounts.
Once a doctor downloads the app to their smartphone, they're able to create a profile, add payment info, and select the number of vials they'd like to order then checkout. It's a similar program to doctor-focused sites run by Allergan.
Jafar said it launched a limited-time program for doctors when it debuted its mobile app called Jeuveau Experience Treatment, or J.E.T. It allows doctors to trial up to five vials while registering their patients to provide feedback on their experience after 30 days.
"When we're done with [J.E.T.] in the next 90 days, we'll have thousands of patient information on their experience with this product that we'll give right back to the doctor," he said, adding that it will allow doctors to be proactive in reaching out to patients who report a poor experience.
"We're trying to humanize this entire experience, whether it's doctors, patients or the company."